Kawasaki Zephyr Z550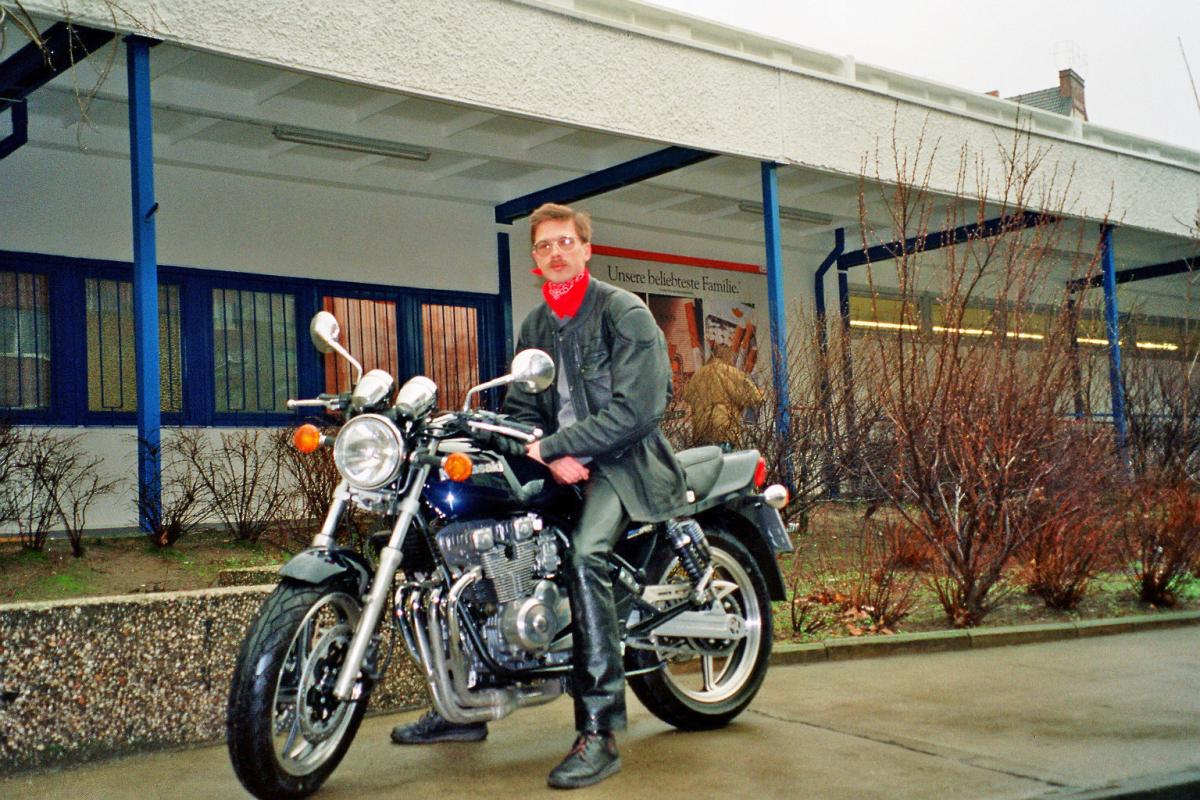 With the Zephyr my passion for motorcycles began. Right from the start I was fascinated by naked, naked machines, it was love at first sight. It simply had to be. And so it came
The technical data:
Four cylinder in-line engine
549 cc
50 HP
200 kg ready to drive
In two years I have ridden 55,000 km with this bike. Only in my spare time and mainly on country roads. I visited all German mountains and was pretty much in all areas of Germany.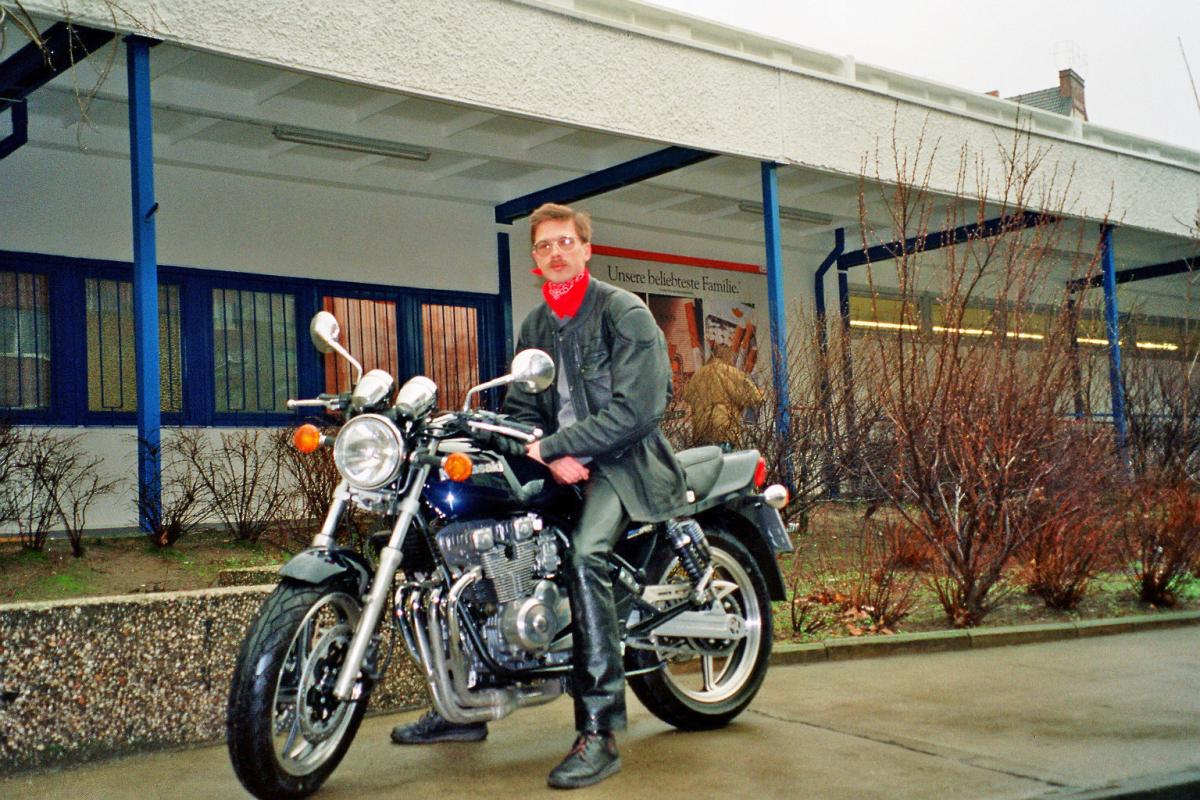 Und natürlich war ich in England. Dort entstand im Herbst 1993 auch dieses Foto
Completely surprisingly there was a reunion on 28 September 2003. I went to Biker Miles in Berlin Ostseestraße to buy new winter gloves and a new visor for my helmet and there it was standing in front of the shop.
I recognized it immediately. It still had the same license plate, so it has not left Berlin in 8 years. A bit battered, slightly rusty but still quite neatly together it stood there.
The Koni rear shock absorbers were still in, and also the silver paint of the rusty spot under the dropped chrome cover at the manifold was still visible.
The speedo now shows 62856 and I strongly suspect that there needs to be a one in front of it.