K1300R
---
The next K bike
After having returned from the US I had to get a new bike. And of course it had to be another K bike. As BMW just released a new K1300R I wanted to have this one. A little bit more electronics, a little bit more torque and power from a little bit more displacement but the concept stayed the same. I made 43,200 miles in three seasons (2.5 years) with this bike before I sold it to make place for a new bike.
Here it is still at the dealership but ready for delivery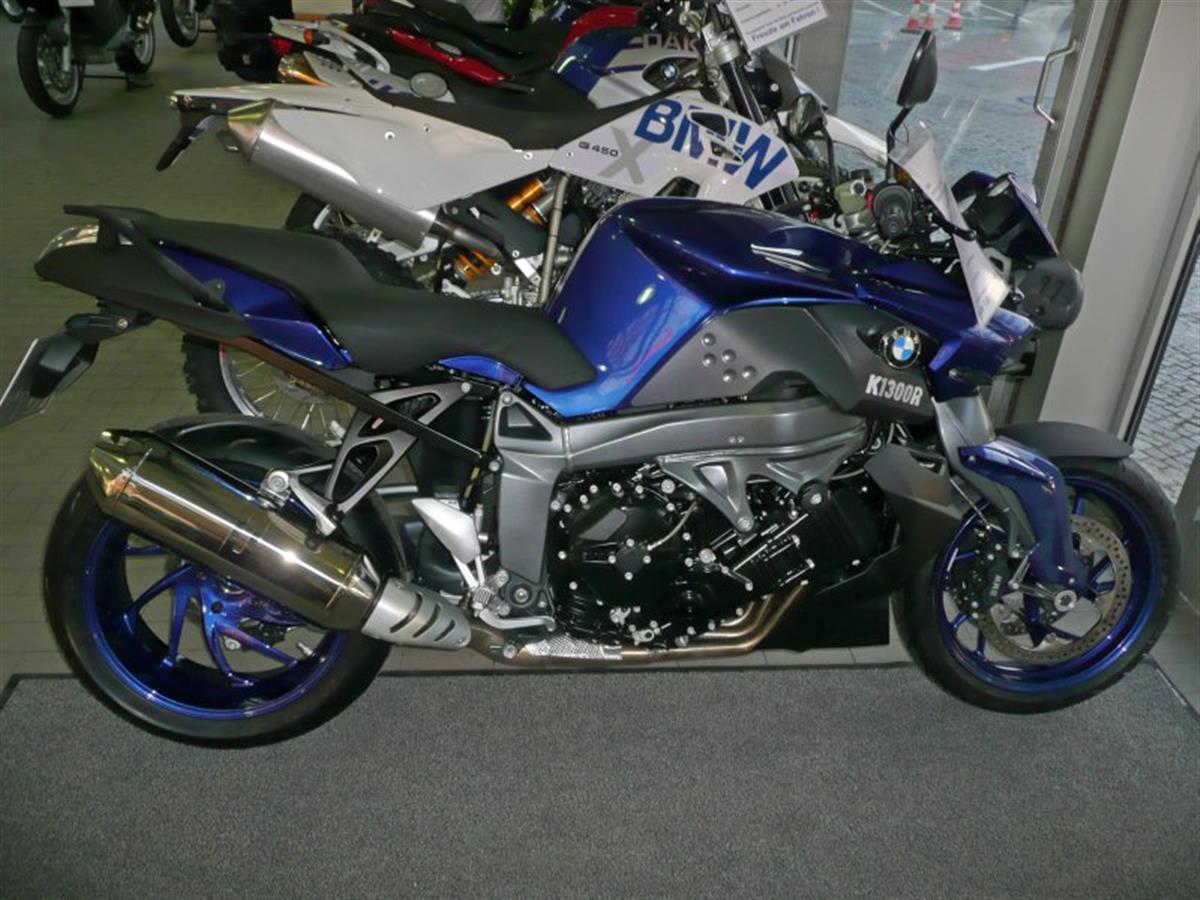 Yes. I wanted to have it in blue.
In addition it is equipped with
ABS, ASC, ESA, TPC
on board computer
heated handle grips
sports wheels
LED backlight and LED turn signals
additonal power outlet in the cockpit area for GPS and other electronics
Nice BMW blue (montego blue metallic)
On it's first trip