K1300R#2
---
The next K
The fourth K. BMW did not manage to develop a new new interesting bike for me yet. So I had to stick to the K1300R. Again in blue. This time I combined two shades of blue: A decent dark blue BMW Montego blue metallic and a loud flashy glowing blue. I like it. And I like the mirrors painted in glowing blue.
At the dealership ready for delivery
The bike is equipped with
ABS, ASC, ESA, TPC
onboard computer
heated handle bar grips
sports wheels
LED backlight and flashers
gear assist
additional power outlet for GPS
Two shades of blue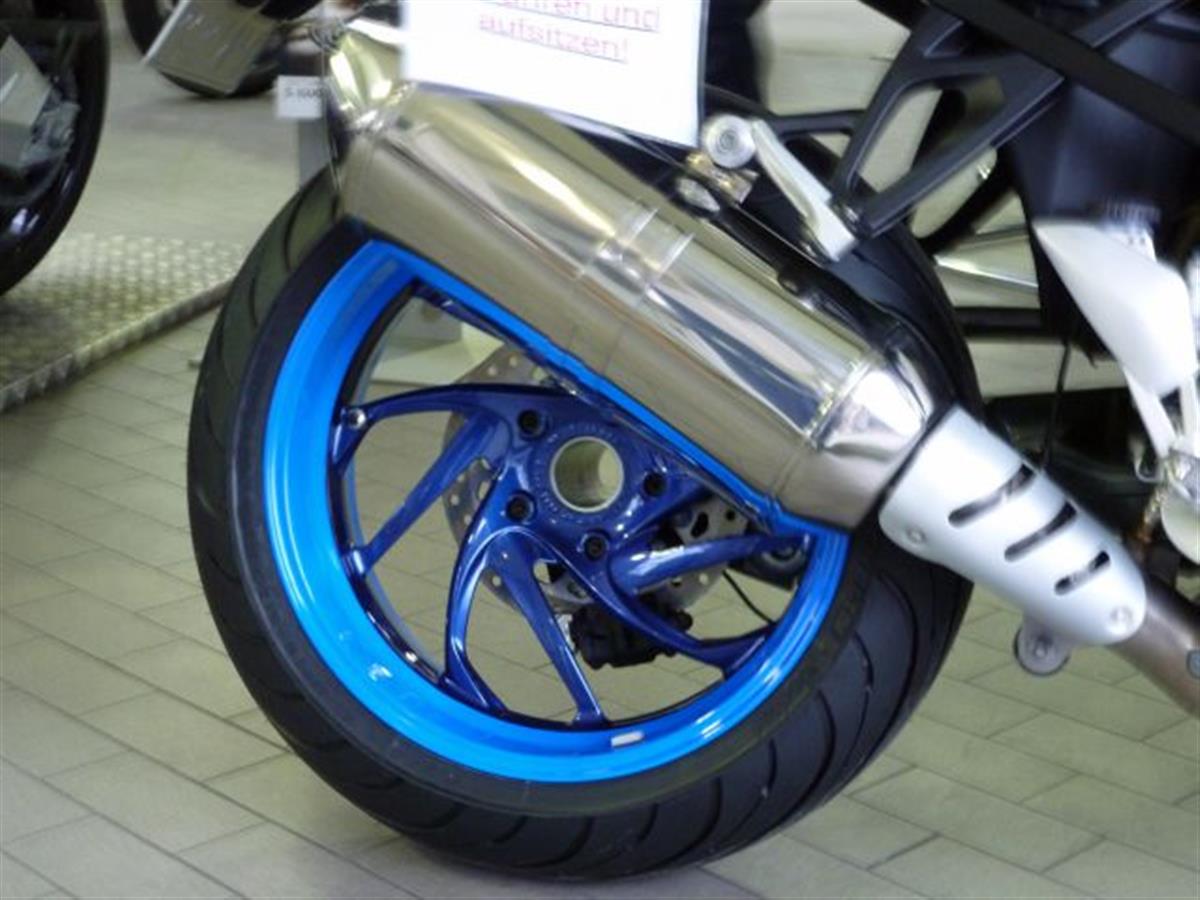 The proud owner taking delivery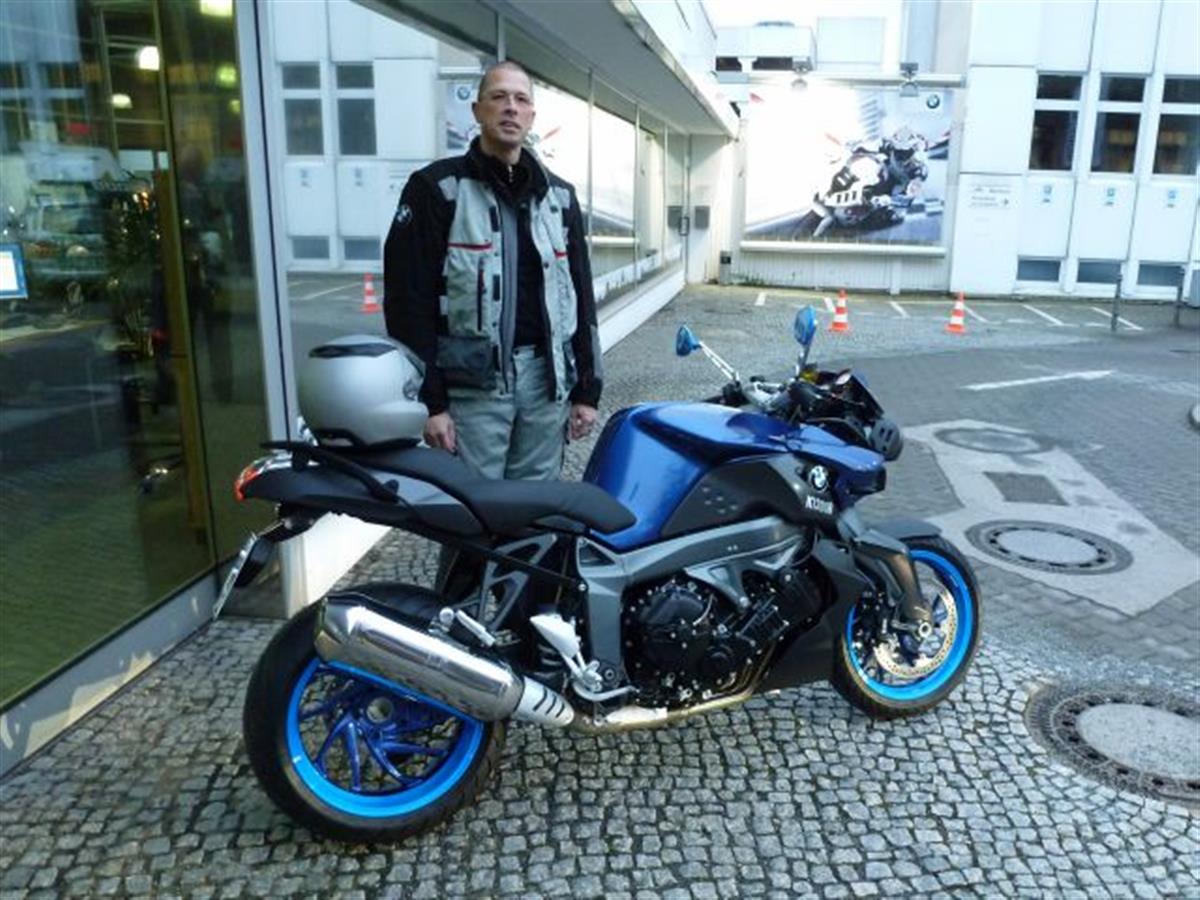 After adding some more painted parts:
Two colored wheels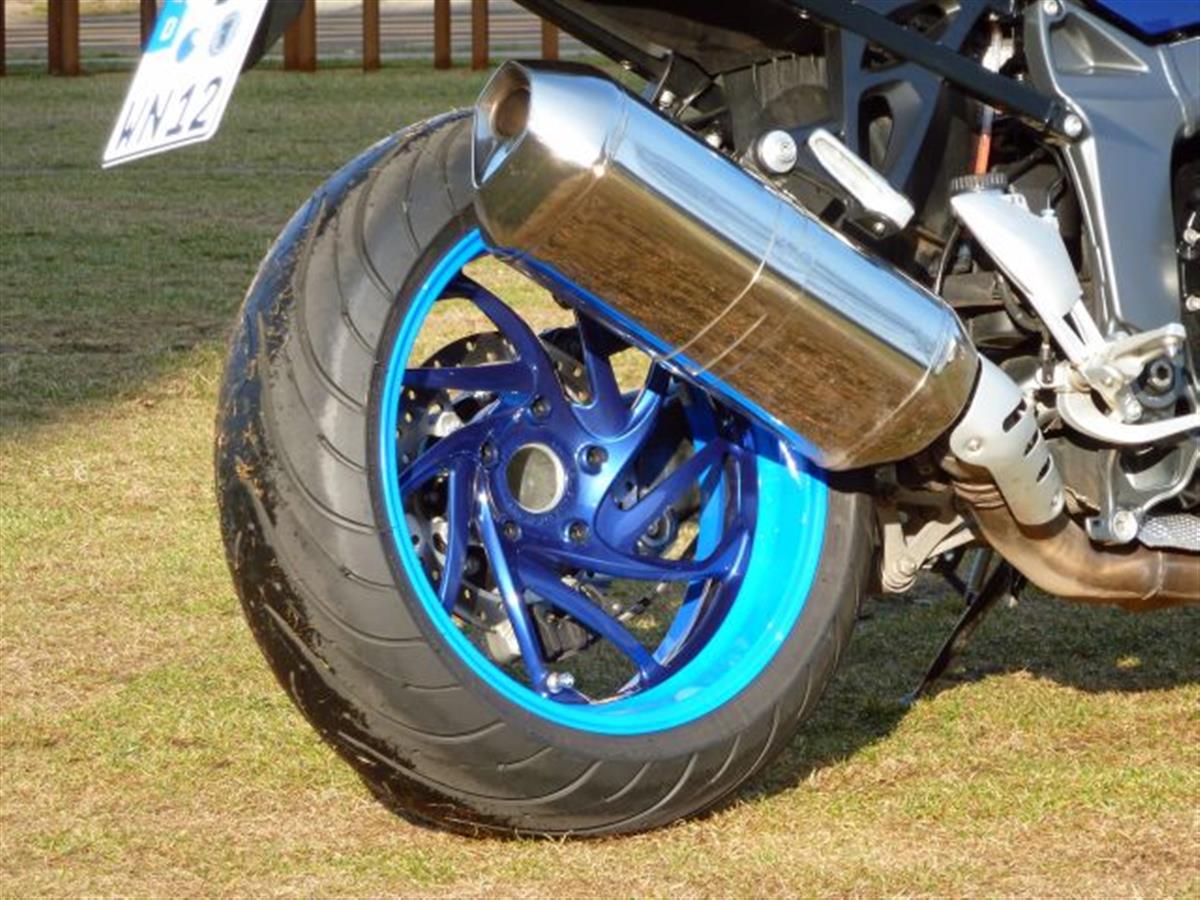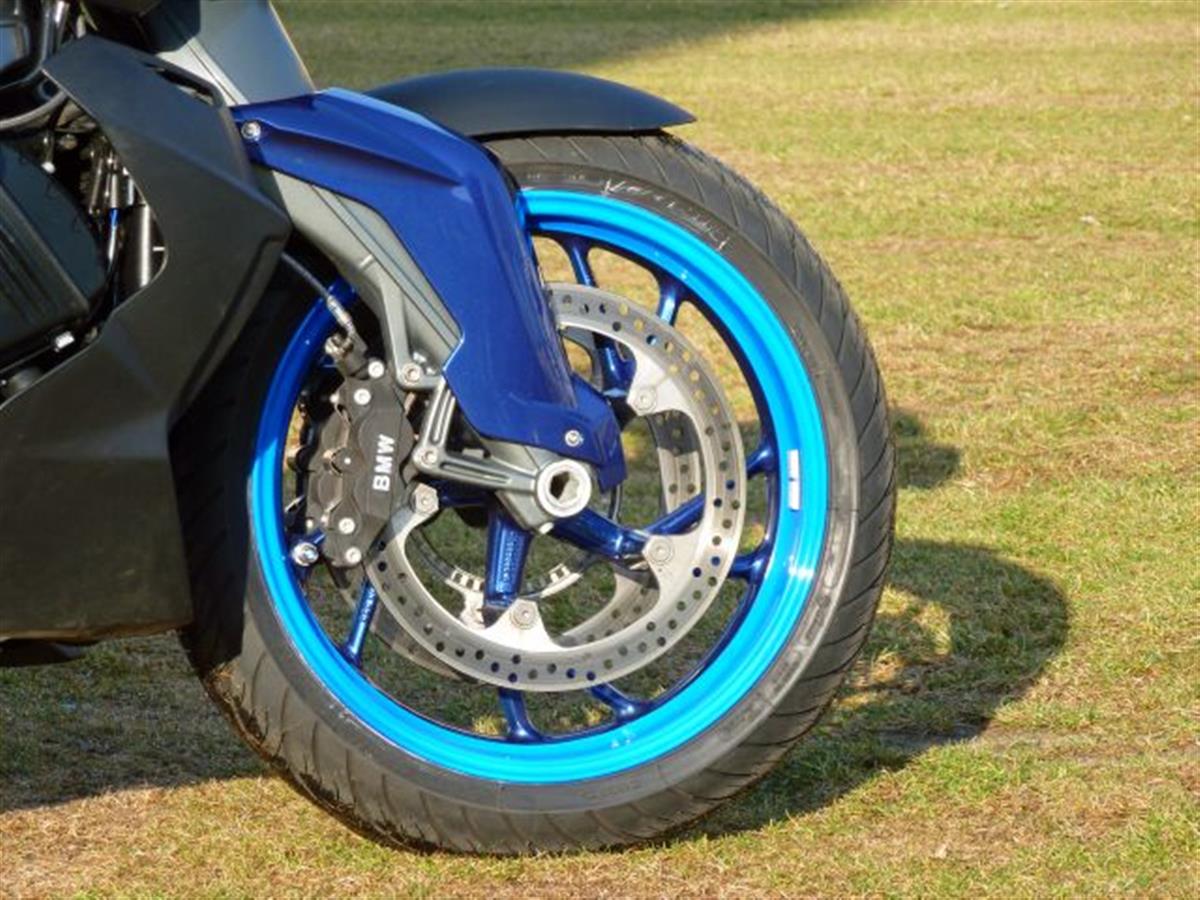 Icing on the cake was added later on with some additional colored pieces: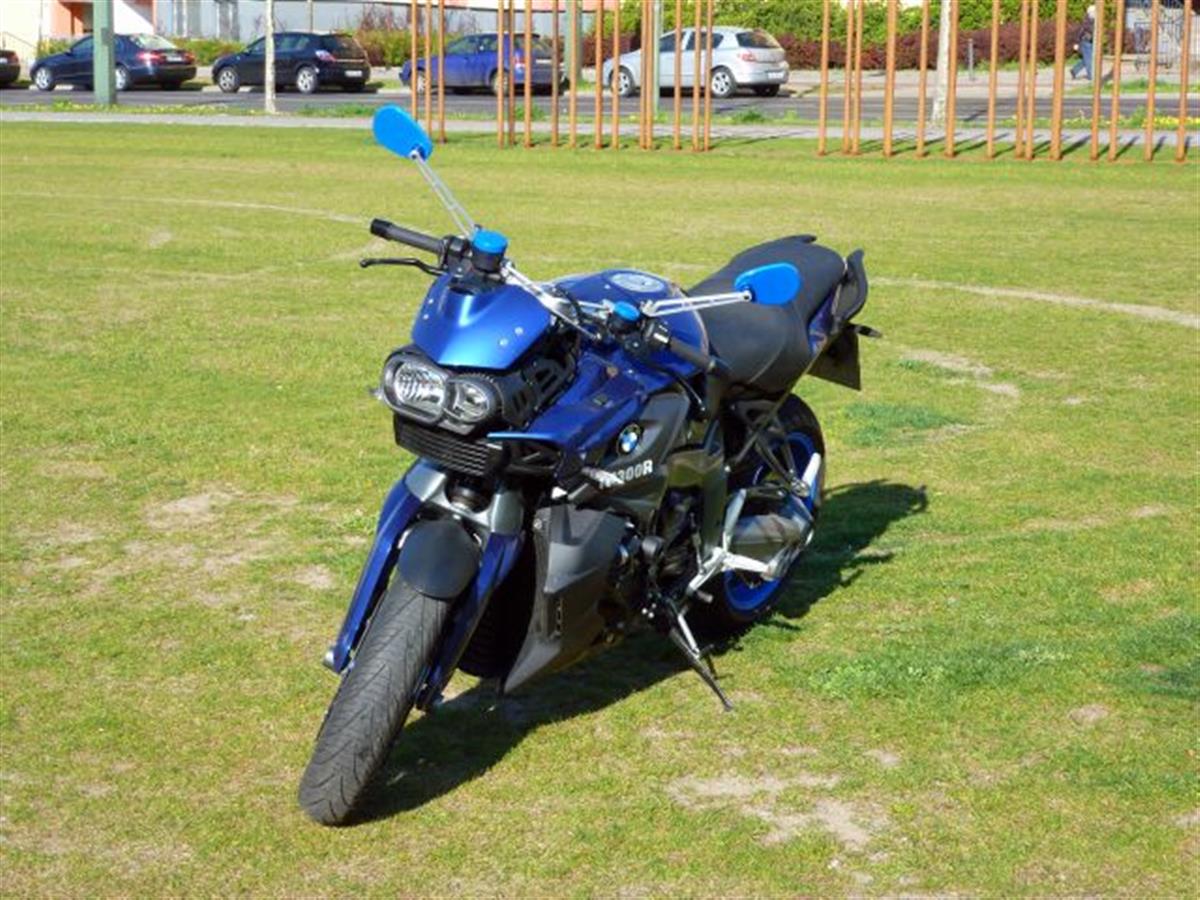 Pictures were taken at the Berlin Wall Memorial Bernauer Strasse. The rusty iron bars mark the course of the Berlin Wall. The green is the former death zone.